Clean Up Australia Day
28 February 2019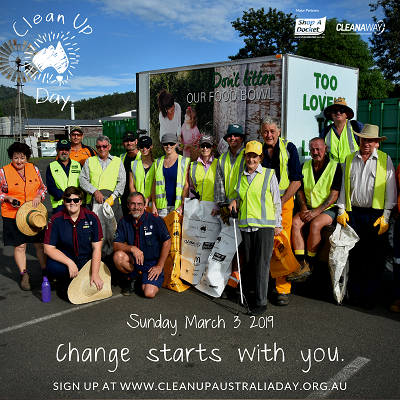 Don't forget that Clean Up Australia Day is coming up.


- Schools Clean Up Day - 1 March
- Clean Up Australia Day - 3 March

If you are interested you can register online at https://www.cleanupaustraliaday.org.au/

Warren Shire Council has some bags available for the clean up that you can pick up from the Council Office at 115 Dubbo Street. The bags will be collected on Monday 4th March. Please contact Council on (02) 6847 6600 to let us know if you have bags that need to be collected.

If taking part, ensure that you are sun safe, wear gloves, boots and high visibility clothing.