Council News - April 2023
31 March 2023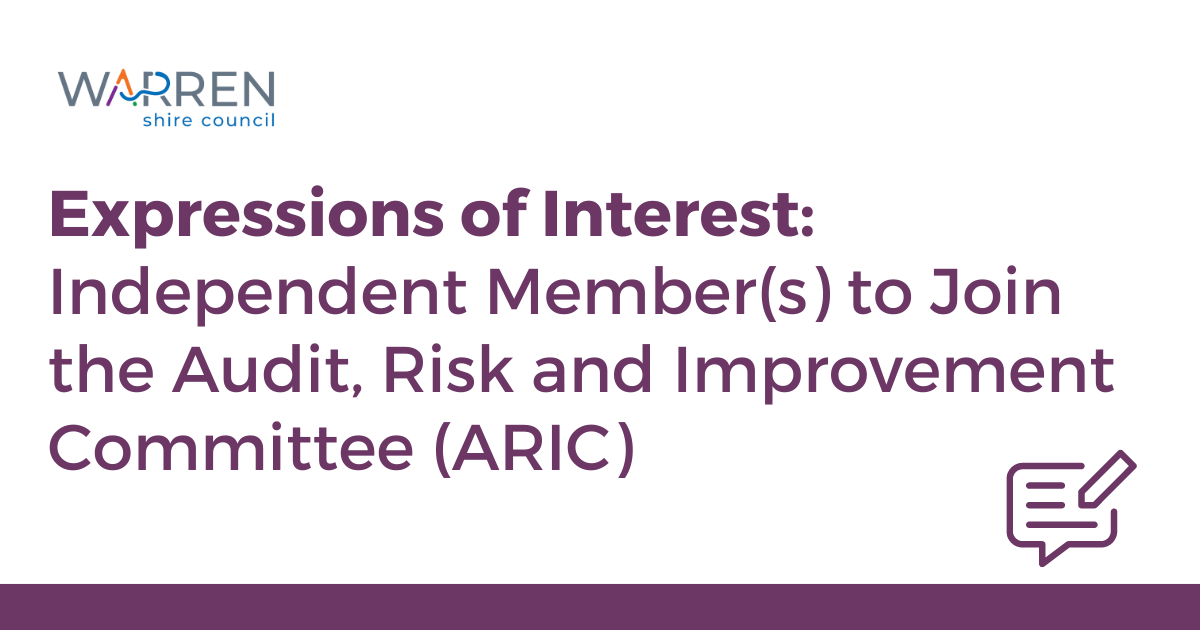 Our latest edition of Council News is now available.
From the Mayor's Desk - April Council News
Warren Shire has seen some positive developments for the expansion of our public arts scene this month, with designs approved for the newest additions to our mural trail on the upcoming Warren CBD and Lions Park amenities.
The newly completed Western Plains Equestrian Arena has also been well received by our community, with the local Pony Club recently completing a successful test run of the facility.
Council is again inviting residents to commemorate ANZAC Day on Tuesday 25 April 2023 with both a 6am Dawn Service and an 11am Service at Warren. A Catafalque Party from The Bushman Rifles 1st/19th Battalion Royal NSW Regiment Bravo Company Dubbo will be present at this year's Dawn Service. An 11am Service will also be held at the Collie War Memorial.
On another note, I would like to give residents a timely reminder of the importance of responsible pet ownership. It's important that we adhere to these rights and responsibilities for the safety of both the Warren Shire community and our pets.
Finally, there are several exciting opportunities available to join our Engineering Services Department and make an impact on our community. If you're looking for a fulfilling new career, be sure to check out the full details on our website.
Clr Milton Quigley
MAYOR
---
Read all the latest news: Council News April
Sign up to receive Council News straight to your inbox - subscribe here