Council News - February 2023
27 February 2023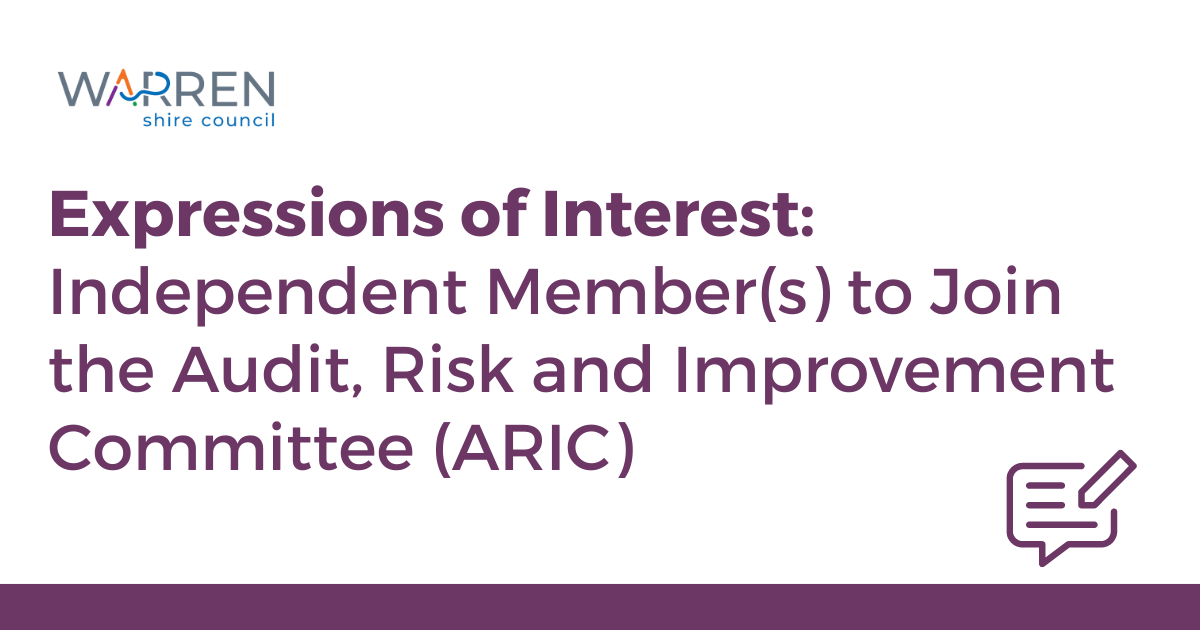 Our latest edition of Council News is now available.
From the Mayor's Desk - February Council News
Warren is well on its way to becoming a regional equestrian destination, with the completion of the highly anticipated Western Plains Equestrian Arena this month. This is an exciting milestone for the Showground/Racecourse Improvement Program and guaranteed to be a valuable asset to our community.
In further positive news, our Shire's local roads are set to get a healthy injection of funding, with over $3.9M announced for the rehabilitation of segments 4-10 of Nevertire-Bogan Road under the NSW Government's Fixing Local Roads Program and the replacement of Newe Park Bridge and Tenandra Bridge under the NSW Government's Fixing Country Roads Program.
Additionally, we have seen some developments within our Shire's arts and culture scene, with the installation of several new public art sculptures and the realisation of the Warren Heritage Museum and Gallery, set to officially open next month.
I would also like to say a sincere thank you to all of the RiverSmart volunteers who have stepped in to support the operation of our Visitor Information Centre (VIC) during recent times. We appreciate your invaluable contribution to the Warren Shire community and we are very grateful for your time and effort.
Clr Milton Quigley
MAYOR
---
Read all the latest news: Council News February
Sign up to receive Council News straight to your inbox - subscribe here