Council News - June 2023
01 June 2023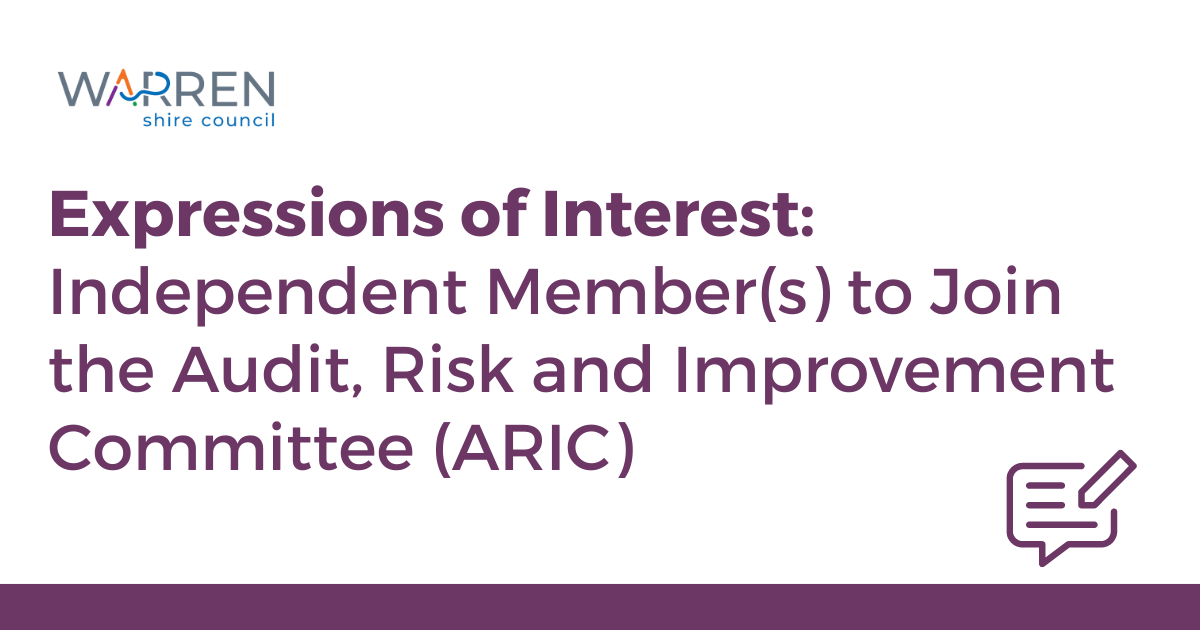 Our latest edition of Council News is now available.
From the Mayor's Desk - June Council News
June marks a very exciting time in our Shire, as we eagerly prepare for the annual Warren Show. Taking place on Saturday 3 June 2023, there will be a number of attractions for people of all ages. The Show is also a great chance for our community to catch up with Councillors and have a chat about what's going on in our Shire.
I'm pleased to report there has been progress on numerous projects recently, notably the completion of works on Collie-Trangie Road and the commencement of construction of the Burrima Boardwalk Access Road.
Council has also launched multiple community health and safety campaigns to educate residents about two current points of concern: mosquito borne diseases and water meter safety. Keep an eye on Council's website and Facebook for all the latest on these matters.
The Public Arts Committee is again accepting nominations for one community member to come on board, so I encourage any interested residents to throw their hat in the ring.
Finally, I would like to express my sincerest condolences to the family and loved ones of Ray Holley, who sadly passed away after a battle with illness. Ray was a valuable Council employee and a friend to many, and he will be greatly missed.
Clr Milton Quigley
MAYOR
---
Read all the latest news: Council News June
Sign up to receive Council News straight to your inbox - subscribe here