Council News - May 2023
01 May 2023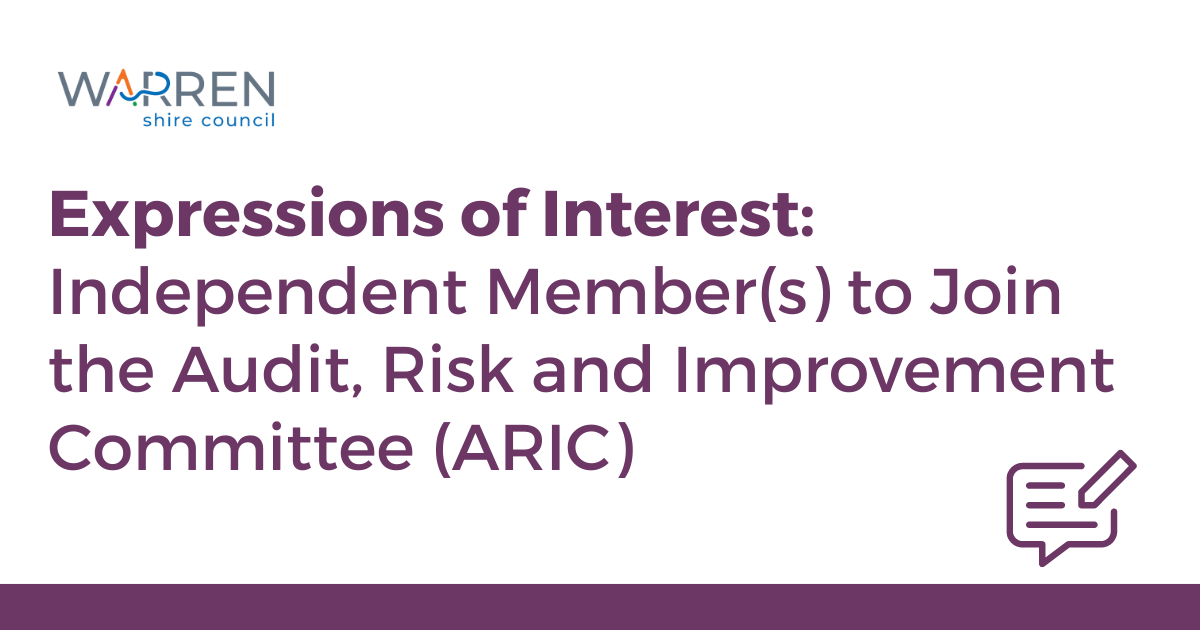 Our latest edition of Council News is now available.
From the Mayor's Desk - May Council News
The recent GROW Services Expo has made up for lost time after being postponed twice last year, with the community enjoying the day out and making use of the 25 different stalls offering resources and support.
Residents also commemorated ANZAC Day on Tuesday 25 April with several services across our Shire. We were lucky to be joined by a Catafalque Party from The Bushman Rifles 1st/19th Battalion Royal NSW Regiment Bravo Company Dubbo for our Dawn Service, which was a truly special experience, with Warren locals Mathew Stewart and Mark Ryan forming part of the contingent.
In other news, several important road projects have progressed across our Shire, including the near completion of $1.67M extension works on Old Warren Road and the beginning of $800,000 construction work on Collie-Trangie Road. These upgrades will improve road safety and create a better road surface with a much more durable pavement.
Council has also allocated over $1.31M to 27 community infrastructure projects across our Shire, funded by the Australian Government's Local Roads and Community Infrastructure Program – Phase 3 Extension Grant and Phase 4 Grant for Local Roads and Community Infrastructure Projects.
With 2023/2024 anticipated to be another busy year in Warren Shire, we encourage residents to have your say on our draft 2023/2024 Operational Plan and budget estimates for the new financial year, which are both now on public exhibition.
Clr Milton Quigley
MAYOR
---
Read all the latest news: Council News May
Sign up to receive Council News straight to your inbox - subscribe here