Council Thanks Community as Flooding Safeguards Enacted
06 October 2022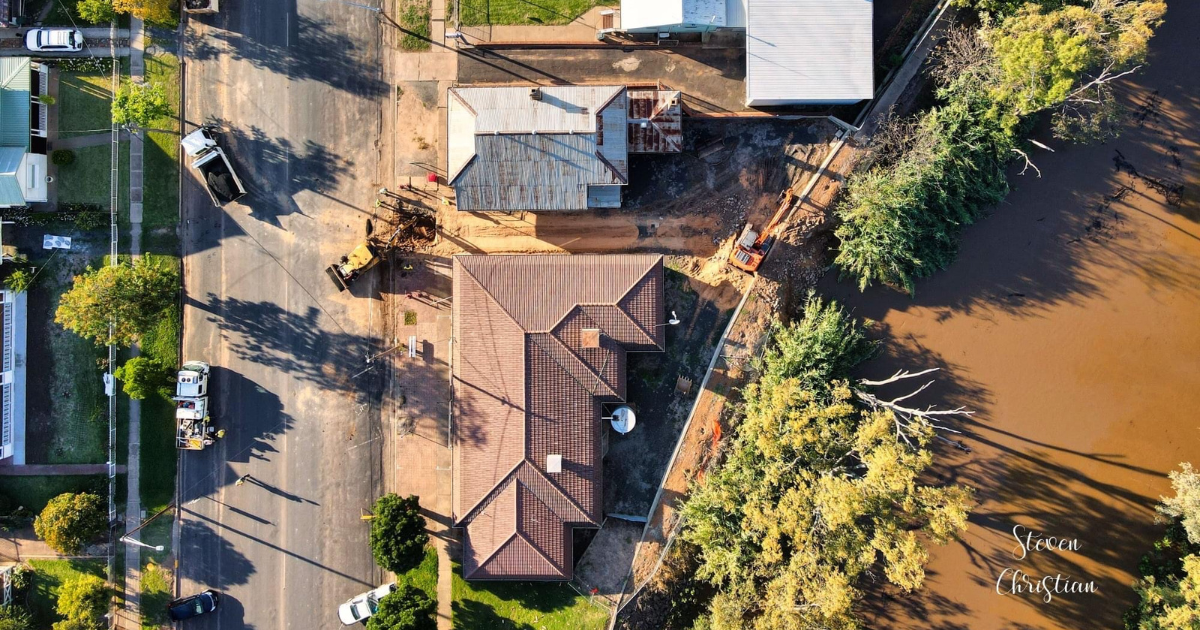 Image Credit: Steven Christian.
Warren Shire Council is thanking all residents and business owners for their continuing patience and cooperation with the work being done to protect Warren Town from flooding, as a result of the current unprecedented weather conditions.
General Manager, Gary Woodman, says several safeguards have been put in place to prevent significant flooding throughout Warren Town at this time.
"Due to the continuing extreme weather and flooding conditions experienced here in Warren Shire and across much of north-Western NSW, Council has enacted a number of preventative measures to ensure the safety of our town community under these conditions," Mr Woodman says.
"These include the closure of our levee stormwater floodgates when the Macquarie River reaches a height of 8.4 metres to prevent widespread flooding throughout the town.
"When the levee floodgates are closed and rainfall continues, this does cause the capture of both rainwater and stormwater run-off from roof gutters, drains and roads throughout town, which is mitigated by the activation of pumps located around the town to reduce any overflow to protect the town against further flooding risks."
"Given that these are the conditions we are currently experiencing, with significant further rainfall predicted over the next few days, it is critical we continue to activate these safety measures."
To provide additional protection against the large volumes of rainfall anticipated over the coming days, Council has coordinated through the State Emergency Service 12 additional pumps to be activated during this period. With the forecast predicted, Council is taking no chances in ensuring adequate protection for the town.
Mr Woodman has praised community members for their cooperation in assisting with the flooding protection efforts.
"We have a loyal and close-knit community here in Warren Shire and many people have come forward to donate tractors and other machinery to assist with the pumping efforts to help safeguard our town.
"Council understands these efforts can be noisy and at times disruptive to residents and the local business community, but the alternative is major flooding and safety risks for all businesses and individuals.
"We appreciate the continuing patience and cooperation of community members as we work together to safeguard our town against the significant threat of flood damage throughout these unprecedented weather conditions," he adds.