MEET THE TEAM - David Arthur
27 February 2023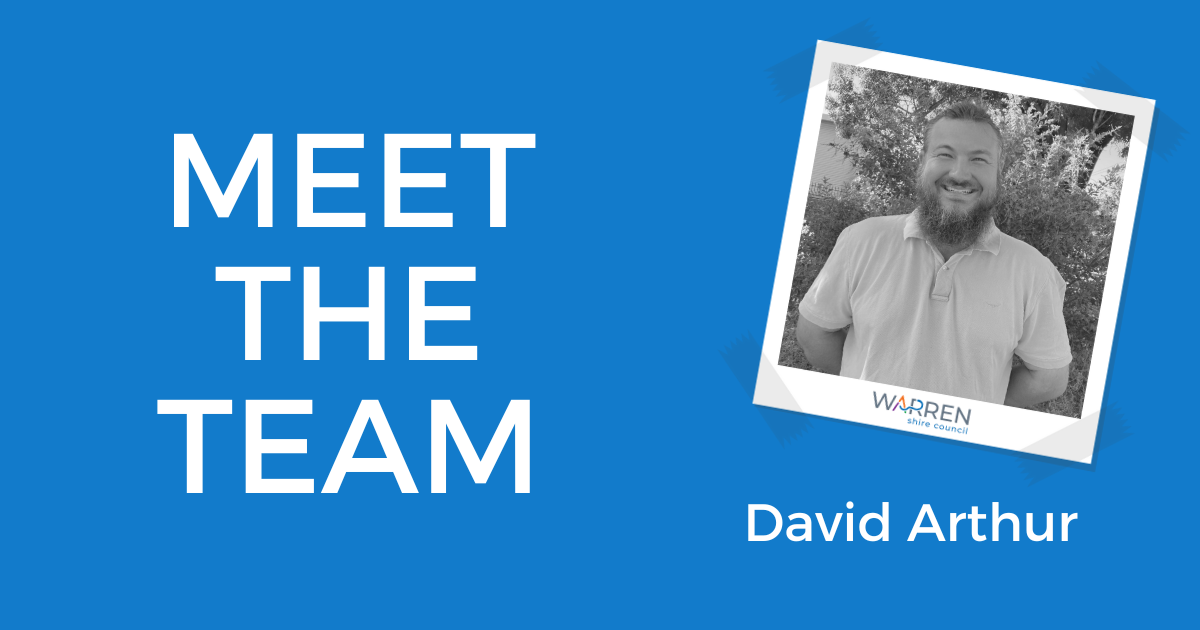 David Arthur spends his days ensuring Warren Shire's parks and gardens are looking pristine at all times. With ten years of experience behind him, David is known for keeping our Shire's lush, green, Council lawns looking trimmed and tidy.
Let's hear more about David.
How long have you been working with Warren Shire Council?
Ten years.
What is your favourite part of your job?
Pruning roses.
What does a usual day look like in your role?
Mowing all day.
What is the greatest achievement in your Council career?
Helping my community.
What's your idea of a perfect day?
Coffee. Peace and quiet.
What is the best piece of advice you have ever been given?
Don't give up.
What is your favourite thing to have for dinner after a day at work?
Steak, chips and salad with dianne sauce.
What do you enjoy most about calling Warren Shire home?
All the green spaces.