MEET THE TEAM - Sylvester Otieno
29 May 2023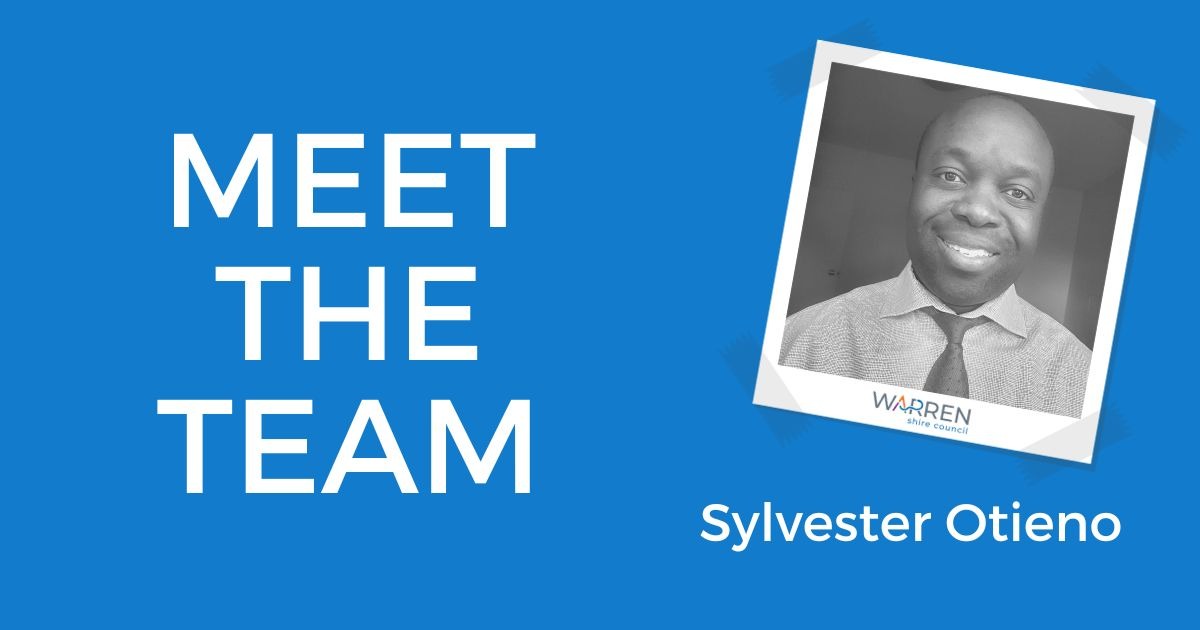 Recently celebrating his first year at Warren Shire Council, Sylvester Otieno stays busy as the Divisional Manager Engineering Services. In his time at Council, Sylvester has already led numerous projects to completion and successfully secured a number of grants to benefit our Shire.
Let's hear more about Sylvester.
How long have you been working with Warren Shire Council?
Since 16 May 2022.
What is your favourite part of your job?
Leading a team of people to help provide quality services to the community.
What does a usual day look like in your role?
A typical day is very busy, especially at the moment with a number of vacancies within the Engineering Services Department. I come into the office around 7.30am and leave around 5.30pm.
My day is a mix of meetings (both online and face-to-face), emails, report writing, visiting sites, dealing with customer requests, interacting with internal staff and government agencies, and applying for grant funding, among other tasks.
What is the greatest achievement in your Council career?
Several successful grant submissions.
What's your idea of a perfect day?
When I accomplish all of my daily tasks.
What is the best piece of advice you have ever been given?
Don't go someplace and expect to be the Premier!
What is something people don't know about you?
I speak French.
What do you enjoy most about calling Warren Shire home?
The nice people within the Shire.