Sculpture Art Showcases Community Heart
09 February 2023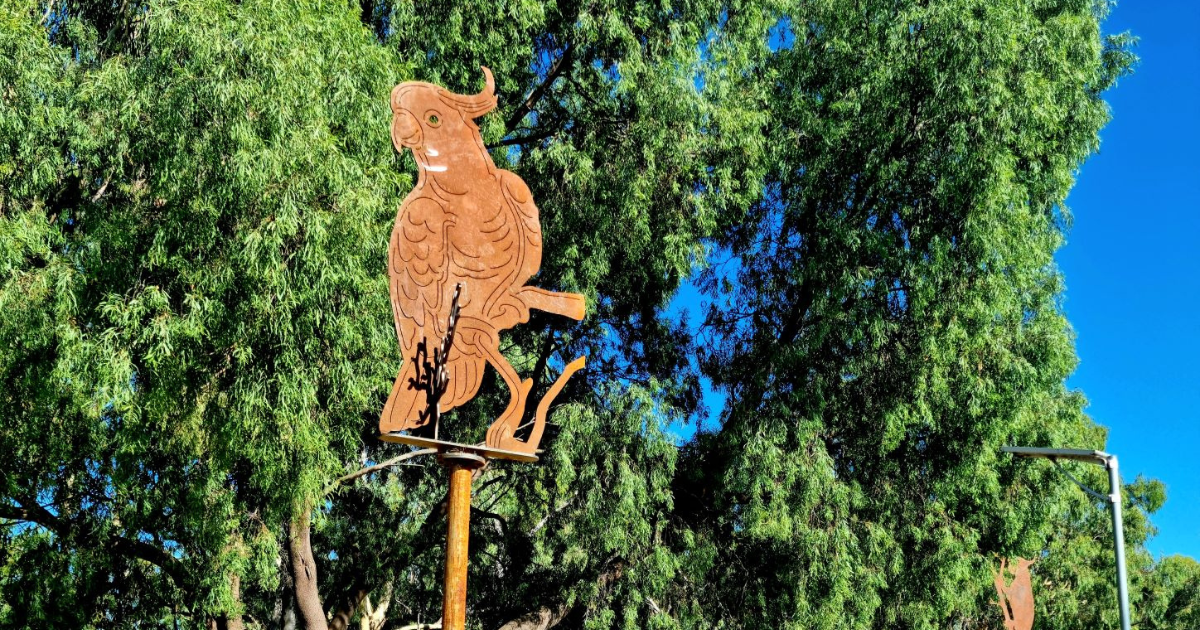 Warren Shire Council is excited to announce the official installation of several new sculptures in our Shire, funded by the Drought Communities Extension Program and earmarked under the Pathways Structures program.
A trail of cockatoo sculptures feature along the Matthew Collins Memorial Walk through Oxley Park and Victoria Park, while a number of sports-themed sculptures have been installed at various locations around Victoria Oval.
Warren Shire Council Mayor, Councillor Milton Quigley, says the sculpture series originated as part of Council's health and wellbeing improvement program during the trying times of the drought.
"What started as a means of supporting the health and wellbeing of our community has evolved to become a great outlet for people to learn new skills and develop their appreciation for art," says Mayor Quigley.
"We're very pleased to see the positive effect the program has had not only on those involved, but also on the residents and visitors who get to enjoy these new assets in our Shire."
Following the creation of an interactive table tennis sculpture by local artist Damian Plunkett in 2021, residents have upskilled via workshops to create additional distinctive pieces for all to enjoy, including the latest designs by Ben Cant and Ryan Mason.
Warren and District Arts Council President, Jenny Quigley, is proud to see residents becoming more involved in local art projects through the series.
"It's really special that these landmarks are made by local people, for local people," says Mrs Quigley.
"The talent of our residents is truly remarkable and I couldn't be happier that their work is now on public display to be celebrated by people far and wide."
These exciting features are another welcome addition to Warren Shire's growing public art scene.