Warren Shire 2035: Community Has Its Say on Our Shire's Future
21 March 2022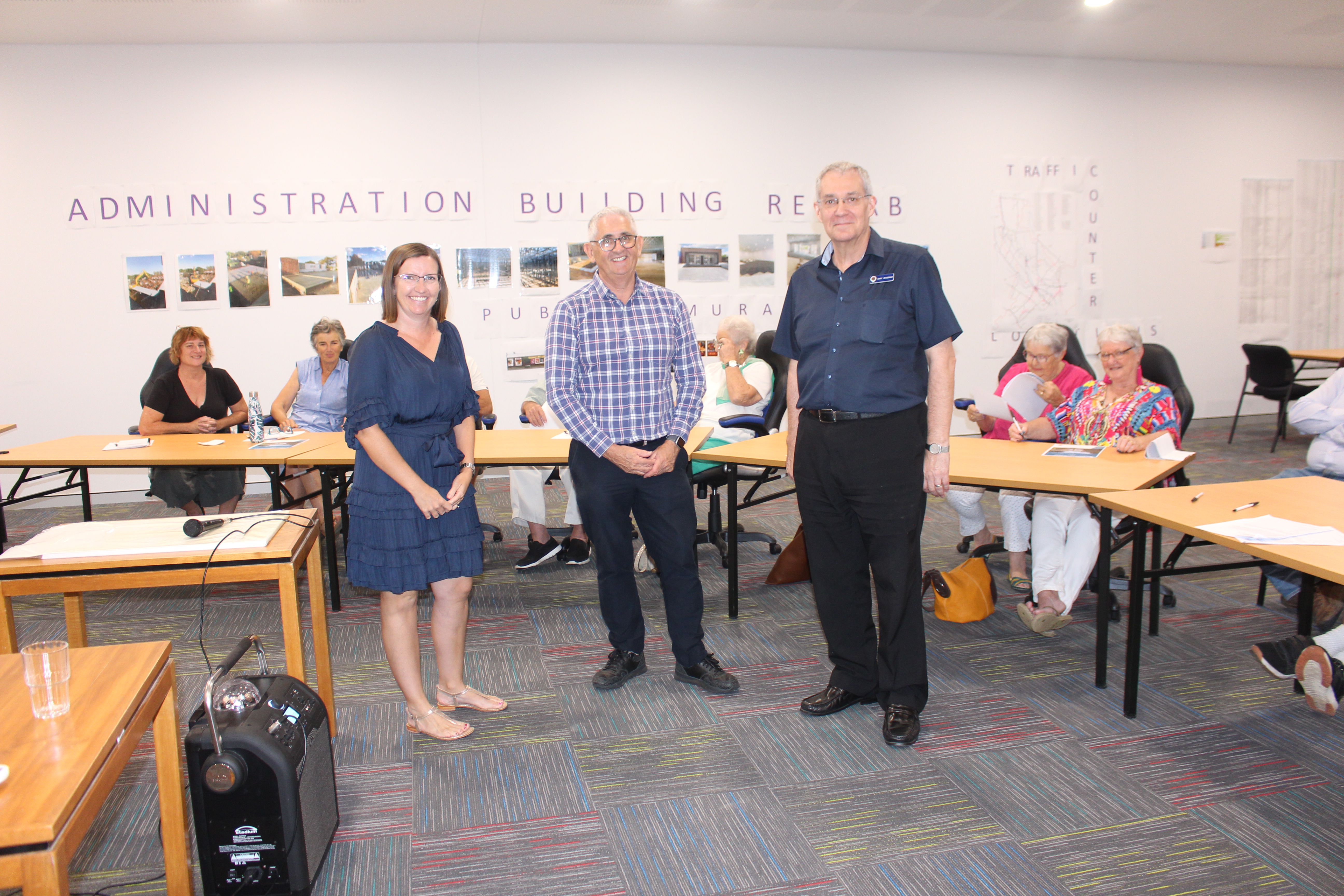 Last week, as part of Warren Shire Council's review and renewal of its major planning documents, residents were invited to attend a dynamic workshop to share ideas that will assist Council in shaping the future of the Shire.
Facilitated by Stephen Sykes of Sykes Peer Review, the workshops were attended by a diverse, engaged cross-section of the community, who all took the chance to express their valuable ideas, opinions and intentions for the Shire's future.
Warren Shire Council General Manager, Gary Woodman, said the workshop was also a vital opportunity for Council to identify the community's main priorities and objectives.
"It was fantastic to see many residents turn out for the Community Planning Workshop. By having such a diverse group of attendees, we were able to hear a variety of opinions and ideas that will help inform our review of our Community Strategic Plan, and shape the future of our community in both the short and long-term," Mr Woodman said.
Following the Community Planning Workshop, Mr Sykes also facilitated a two-day session for Warren Shire Council's Councillors and Leadership Team, where they began the process of reviewing all key documents and action plans that will help them to deliver the Warren Shire 2035 Integrated Planning and Reporting documents.
"The holistic review of Council's key documents will be a significant process, and the recent workshop session has certainly helped us to lay the foundations for the work ahead of us.
"These documents - coupled with the feedback and input we receive from our residents - will enable Council to develop a robust plan that sets out our social, economic, infrastructure, environmental and governance strategies and objectives, for the betterment of our community's future," Mr Woodman added.
Despite operating within reduced timeframes, Warren Shire Council already has a full program of community consultation activities planned, which will take place before the documents are formally adopted at the end of June 2022.
All interested residents, business owners and stakeholders are also being encouraged to share their additional ideas and feedback via an online community survey until Thursday 31 March 2022.
Photo credit: Melissa Irving, Warren Weekly.