Warren Shire Health Service Handover
16 December 2022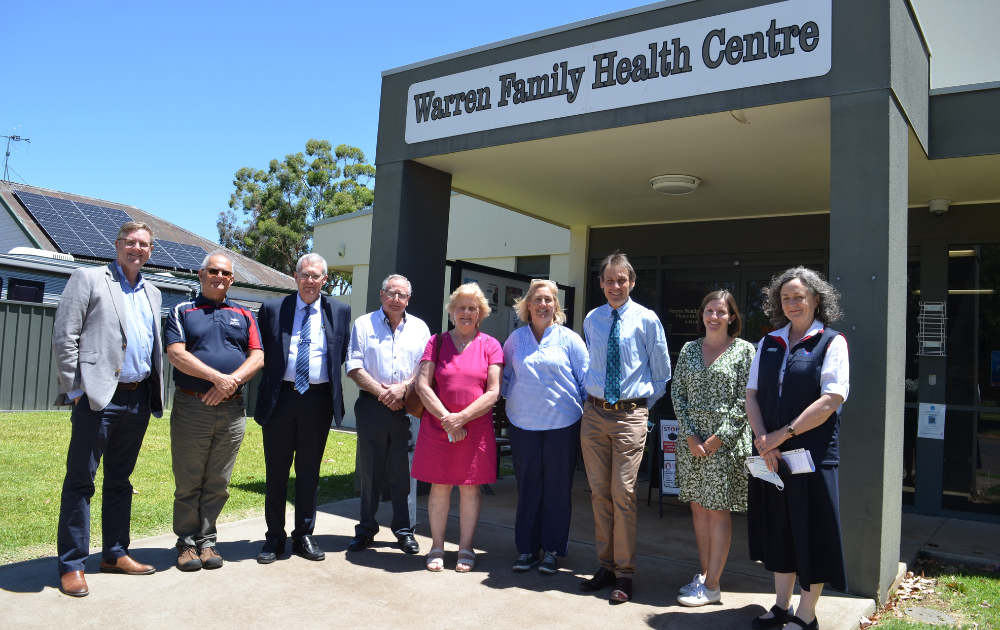 (L-R) RaRMS CEO, Mark Burdack; Dr Brett Thomson of RFDSSE; General Manager of Warren Shire Council, Gary Woodman; Chair of the Warren Health Action Committee, Rod Sandell; members of the Warren Health Action Committee, Pauline Serdity and Alison Campbell; Mayor of Warren Shire, Cr Milton Quigley; Deputy Mayor of Warren Shire, Sarah Derrett; and RFDSSE General Manager Health Service, Jenny Beach.
We are pleased to announce the Royal Flying Doctor Service (RFDS) has assumed operation of the Warren Family Health Centre and General Practice from Thursday 15 December 2022.
The RFDS has been delivering primary health care services in Western and Far Western NSW for some time now, providing primary care to more than 7,200 patients across 838 primary health clinics last year.
Following the announcement earlier this year that Rural and Remote Medical Services (RaRMS) would be withdrawing, Council has been working to ensure a successful transition and continuation of medical services for our community.
We thank RaRMS for the service they have provided over many years and are fortunate RFDS has taken the opportunity to continue to provide quality healthcare for the people of Warren Shire.
Patients can expect to continue visiting their local family GP and centre staff, with minimal disruption.