Warren Shire lights up Christmas
25 November 2021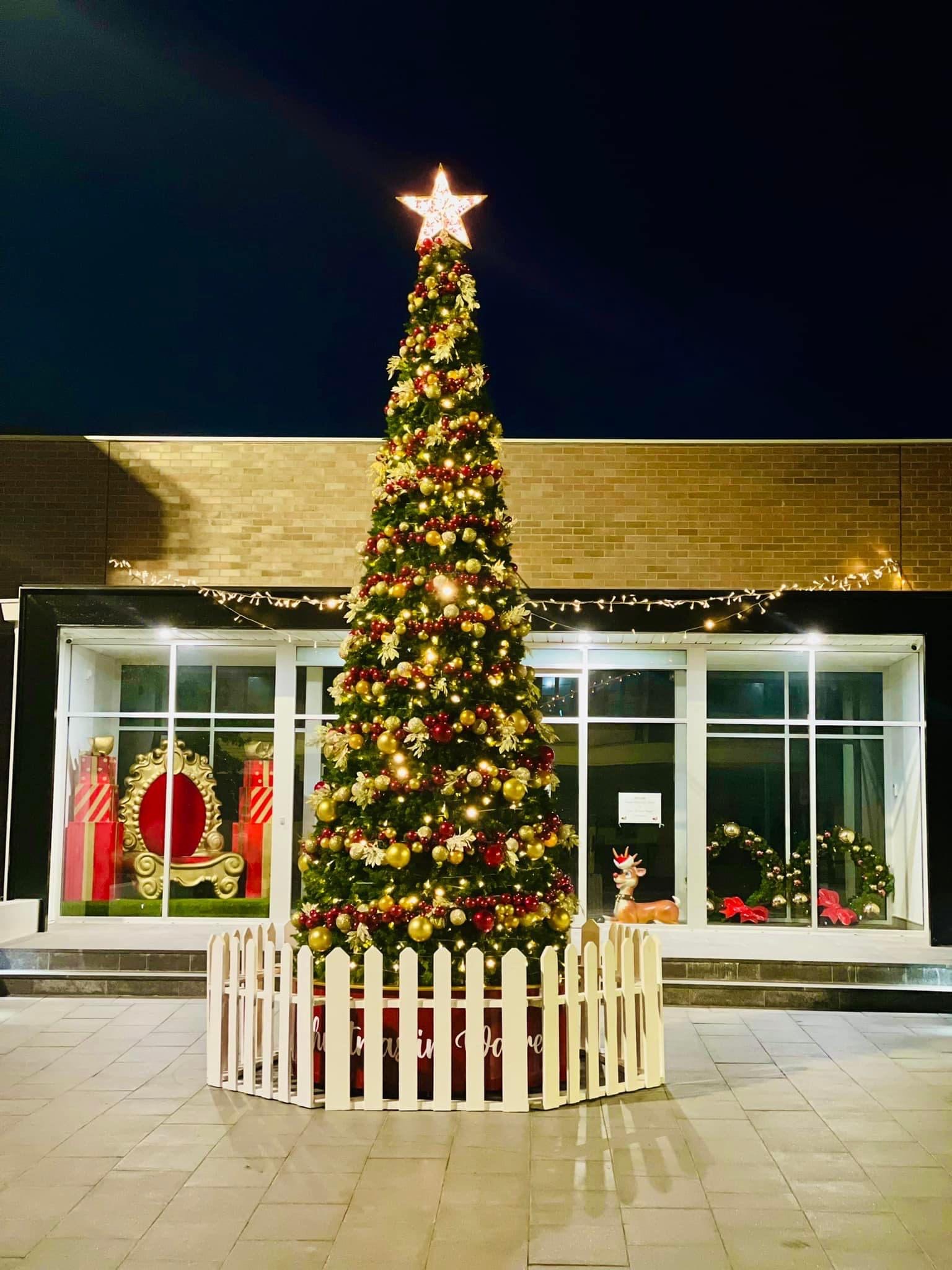 Christmas spirit is spreading across Warren Shire with the unveiling of a community Christmas tree and Santa display this week.
The festive scene, which is located in front of the new Warren Community Room, is bringing Christmas cheer to the Shire.
General Manager, Gary Woodman, says the stunning tree is the first in many years and is a chance to bring some sparkle to the town.
"We've had a challenging few years, from drought to COVID-19, so this Christmas display is a way to bring some joy to our residents, especially the children."
"Council is thrilled to have played a part in supporting this initiative for the community," says Mr Woodman.
The display was funded by contributions from Warren Shire Council, Warren Chamber of Commerce, Warren Rotary, Splat Plumbing Services, All A Glow Electrical, Ryan Mason Engineering and Warren IGA.
Warren Chamber of Commerce President, Janet Ross, says the idea started at a Chamber of Commerce meeting and came to fruition through collaboration within the Warren business community. While working behind the scenes to coordinate the logistics, Ms Ross saw first-hand the commitment of all involved to bring the display to life.
"Logistically, it took a huge effort, with parts of the display coming from Tasmania and the tree coming from Melbourne, via Sydney, to Warren with the help of Kevin Taylor from Warren IGA."
"The Warren Men's Shed built the picket fence surrounding the tree, and Ryan Mason Engineering, Splat Plumbing and All A Glow Electrical all contributed staff, time and resources to create the display. It was such a great way to show what we can achieve when we all work together towards something positive."
"I'm really proud that as a business community we have come together to create something tangible which embodies our community spirit," says Ms Ross.
The Christmas tree not only adds sparkle to the town, it also provides festive inspiration for lighting up the Shire.
"Our Christmas competition is now underway and we're looking for the most Christmassy street in Warren Shire to be named Santa Street on Monday, 20 December," added Mr Woodman.
📷 Photo credit: Zheng Fu Photography.