Skate Workshops and Jam Session
Event Details
Wednesday, 30 Sep 2020 - Wednesday, 30 Sep 2020
9.00am - 12.30pm
Warren Skate Park, Dubbo Street, Warren, NSW
Warren Shire Council
02 6847 6600
Council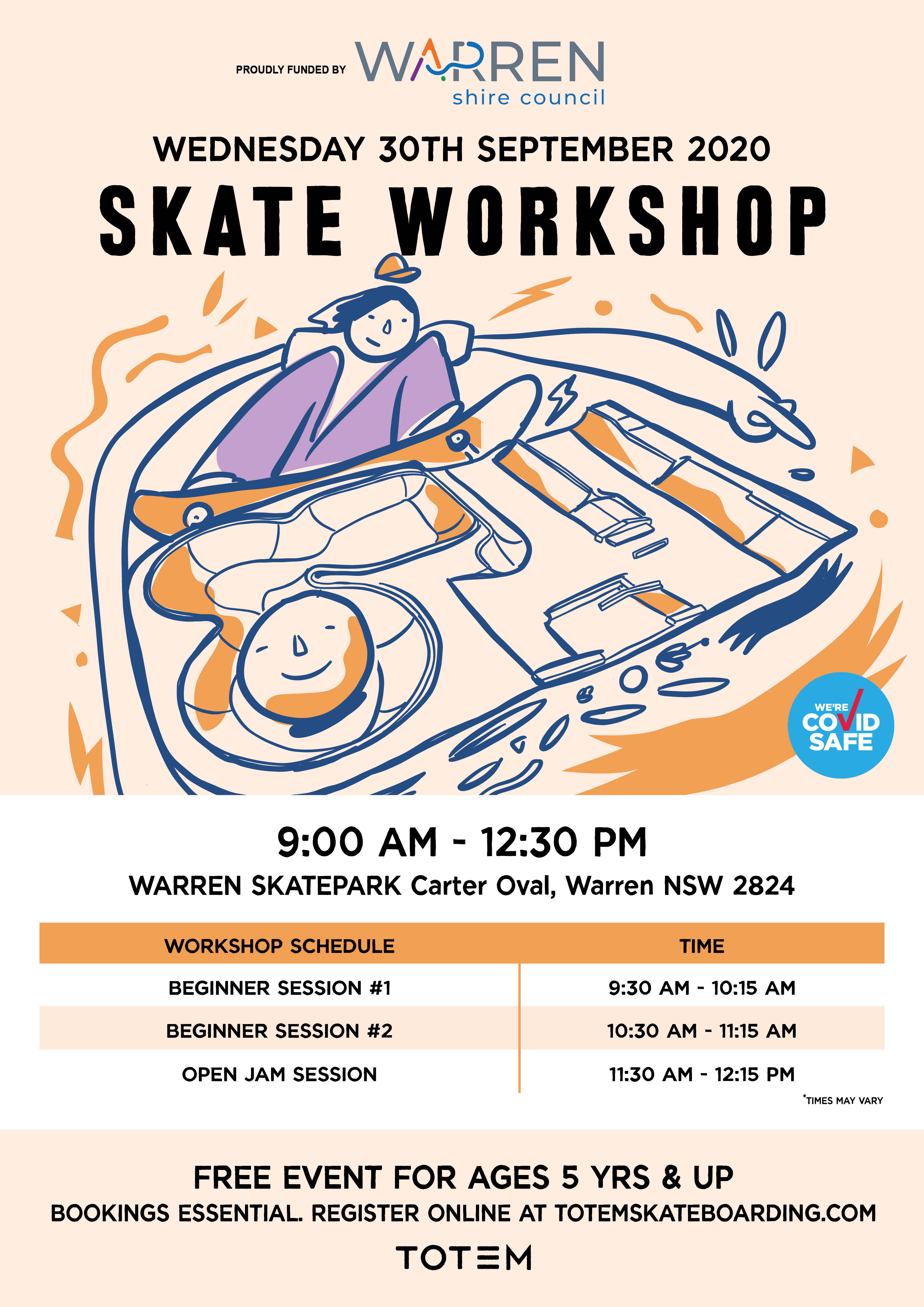 Skate Workshops and an Open Jam Session (Skate Competition) will be run by Totem Skateboarding at the Warren Skate Park on Wednesday 30th September.
This is a free event for ages 5 years and up.
Workshop Schedule:
Beginner Session 1 - 9.30am - 10.15am
Beginner Session 2 - 10.30am - 11.15am
Open Jam Session - 11.30am - 12.15pm
The Open Jam Session is a Skate Competition for skateboarders, scooter and BMX riders. There will be great prizes to be won!
Bookings are essential - book your spot now before you miss out!
Please note: Bookings are strictly limited to comply with COVID-19 safety requirements/restrictions.
Download Event Flyer