Council Meeting Highlights - October 2022
28 October 2022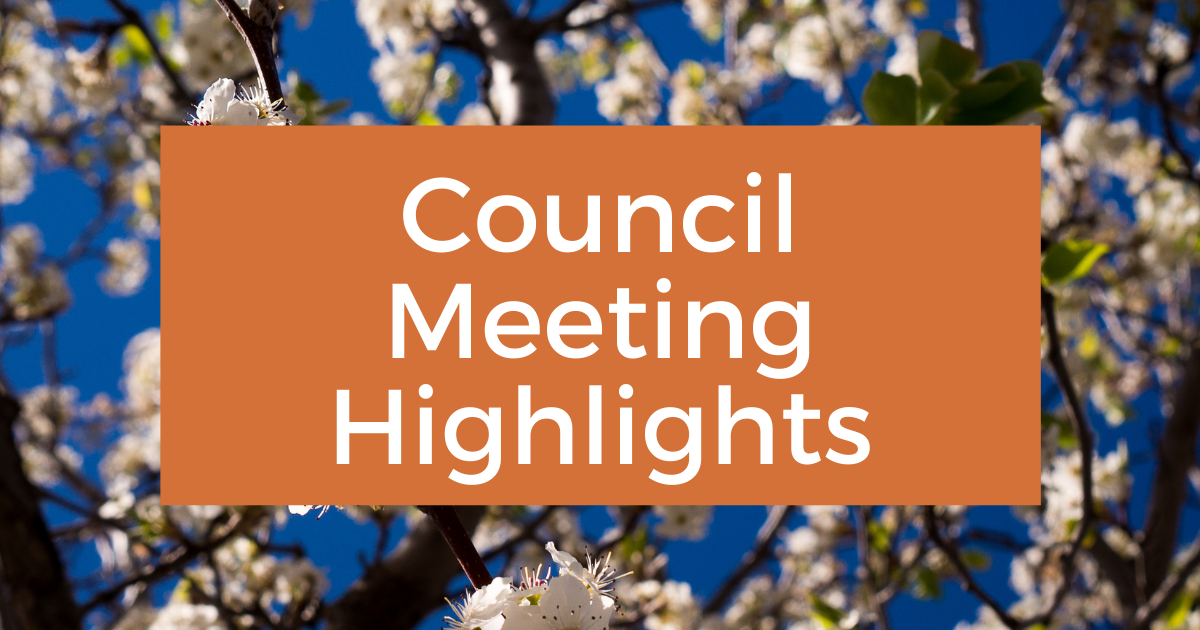 Warren Shire Highlights
October 2022
Warren Shire's Ordinary Council Meeting was held on Thursday 27 October 2022. Highlights from this meeting included:
COMMITTEE NEWS
In notable news, Warren Shire Council's MANEX Committee was advised that Council is expecting a successful organisation to take over the general practice at the Warren Family Health Centre by the end of October 2022, with advice to the public and media planned for within the next week.
Council is in the process of finalising negotiations and undertaking arrangements in relation to the Warren Family Medical Centre and its associated facilities.
Members of the MANEX Committee also recognised the integral contribution of Divisional Manager Finance & Administration, Darren Arthur, for close to three decades of service to Warren Shire Council and the Warren Shire community, ahead of his retirement this month.
GRANTS
Warren Shire Council is awaiting notification on the following grant submissions:
$10M to rehabilitate various roads across the Shire and $3M for replacement of three narrow Gradgery Lane bridges under the NSW Government's Fixing Local Roads program, Round 4.
$3.99M for Industrial Access Road upgrading including safety improvements at Carinda Road intersection, and drainage improvements at Old Warren Road intersection, under the Heavy Vehicle Safety and Productivity program and $1.38M for this upgrade under Fixing Country Roads 2022, Round 6.

$3.89M for replacement of the Newe Park Bridge and Marthaguy Creek Bridges under the Bridges Renewal program and $1.13M for these replacements under Fixing Country Roads 2022, Round 6.
$4.56M for rehabilitation of Marthaguy Road and replacement of 5 Mile Cowal Bridge under Fixing Country Roads 2022, Round 6.
$272,727 from the 2022-23 Crown Reserves Improvement Fund to upgrade irrigation at the racecourse track.
$856,903 from the Stronger Country Communities Fund Round 5 to upgrade the amenities, change rooms, canteen and Club House facilities at the Warren Memorial Pool, including the provision of accessible amenities.
$2,892,868 from the Regional Activation Tourism Fund Round 2 for a tourism infrastructure project designed to enhance the visitor experience and provide new immersive and educational opportunities at the Macquarie Marshes. This is a joint application between Council, Macquarie Wetland Association Inc. and Riversmart Australia Ltd.
Council is also pursuing grant funding for heating and cooling of the indoor court and gym area for the Warren Sporting and Cultural Centre and construction of an additional change room and amenities block at the Centre.


WARREN LEVEE UPGRADE
Following Council's success in receiving $5.325M of the $7.1M upgrade of the Warren town levee through the 2021/2022 National Flood Mitigation Infrastructure Program, further applications have been made to the NSW Government to fund the remaining $1.775M, as Council is not in a position to do so.
Resilience NSW has since advised that the NSW Government can contribute $887,500 to the project (50%), with Council investigating options to fund the remaining amount.
Funding applications have been submitted to the 2022/2023 Floodplain Management Program and to the Local Government Recovery Grants Program, with Council awaiting advice as to whether this project qualifies for funding under this program.
POLICIES ON PUBLIC EXHIBITION
The Sewerage Junctions - Connection, Maintenance and Responsibilities Policy will be placed on public exhibition for a minimum of 28 days. This Policy is required to clearly identify areas of responsibility between Council and property owners in relation to sewerage junctions.
For feedback and submissions visit Council's website.
CAPITAL WORKS IN PROGRESS
Major works are progressing on the Carter Oval Sporting Precinct, Warren Showground / Racecourse Upgrade and Warren Airport Upgrade, with all works scheduled for completion in late 2022/early 2023.
ON THE ROADS
Ongoing flooding has delayed a number of upcoming road works, as well as required work crews to undertake a number of additional tasks to maintain road safety and accessibility. Recent works include patching, flood work, signs and setting up levee stormwater flood pumps.
In addition, upcoming maintenance and rehabilitation works include:
Heatherbrae Road, Cremorne Road, Dandaloo Road, Old Warren Road, Sullivans Road, Colane Road, Marra Road, Bundemar Road, Boss Lane, Wonbobbie Lane, Cullemburrawang Road and Gillendoon Road.
Read the complete October Road Report and please check Council's website and Facebook page for a full list of road closures and the latest conditions updated daily.
ENVIRONMENT
Due to the closure of the Ewenmar Waste Depot as a result of recent flooding, Warren Shire Council is facilitating a temporary waste disposal service in the form of skip bins located at the car park between Bore Flat and the Council Works Depot.
This service operates between 1pm to 5pm on weekdays and 9am to 5pm on weekends and is for the disposal of green waste and household rubbish only. No bulky items will be accepted.
Alternative arrangements have also been made with Narromine Shire and Dubbo Regional Council for a temporary disposal solution and Council has been in contact with the Environmental Protection Authority (EPA).

Warren Shire Council is enacting Option 2 of its Energy Action Plan for the installation of a Solar PV (Photovoltaic) System at five Council sites including the Administration building, Council Works Depot, Ellengerah Water Towers, Warren Shire Library and Victoria Oval and Sporting Complex.
A Request for Quotation via Vendor Panel closed on 8 September 2022, with a full report provided to Council's confidential session this month.
FINANCES
Warren Shire Council is in a sound financial position, according to its latest 2021/2022 Financial Statements and Auditors Report.
Council's cash flow statement indicates an increase in cash and investments of $1,957,196.31 and Council's Operating Result for 2021/2022 was a surplus of $6,120,081.72, compared to a surplus of $9,725,501.86 in 2020/2021.
Cash and investments on 30 June 2022 totalled $12,774,732.47, of which the majority has been restricted or set aside for specific purposes either internally by Council or externally by statutory requirements.
Read the Audited Financial Statements on Council's website.
UPCOMING EVENTS
6 November 2022: Cotton Cup.
2 December 2022: Warren Street Christmas Party.
See a full list of upcoming events in Warren Shire on Council's website.
OTHER LATEST NEWS:
Arrangements are being made for the closure of Council's Administration Building, the Service NSW Agency, Warren Shire Library and Works Depot at the close of business on Friday 23 December 2022 until Tuesday 3 January 2023 for the Christmas break.