Warren Shire 2035
21 March 2022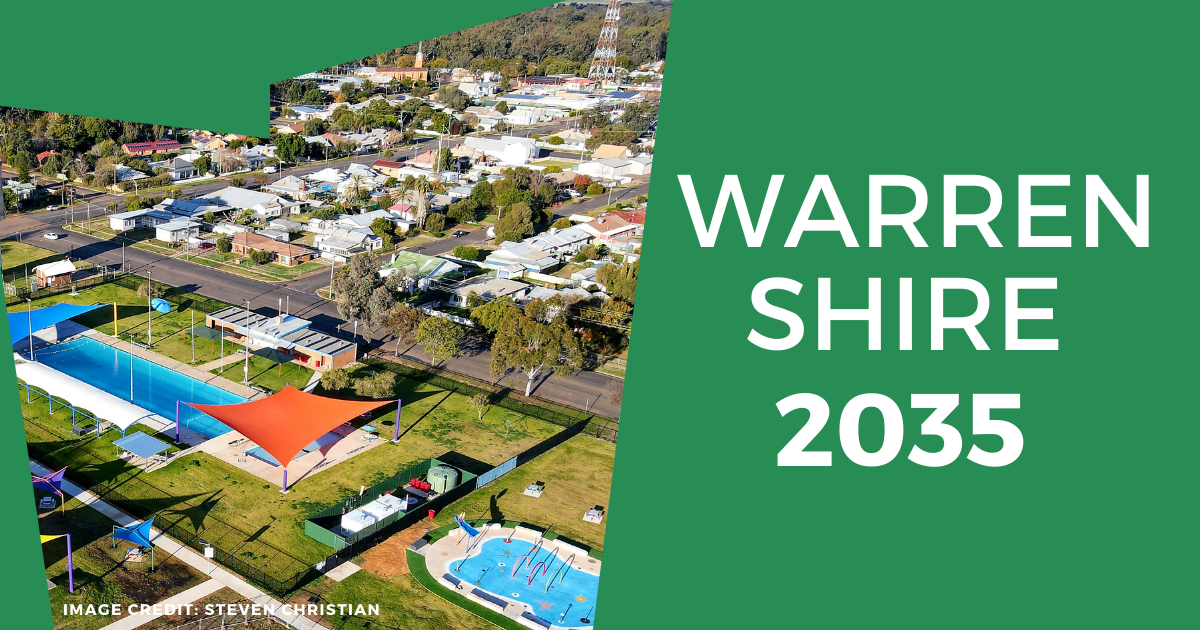 HELP SHAPE OUR SHIRE
What do you want the future of Warren Shire to look like?
We're currently undertaking a review of our Community Strategic Plan (CSP) and other planning documents, which will help us to shape our Shire's future, and take a long-term view of planning for our Local Government Area.
Now, we're asking for your help.
As we plan for the current and future priorities and needs of our community, Warren Shire Councillors, staff and residents are encouraged to attend a Community Planning Workshop:
Community Planning Workshop
Thursday, 17 March 2022
6pm - 7.30pm
Warren Shire Community Room, 115 Dubbo Street, Warren.
Register for the Community Planning Workshop here
If you are unable to attend the workshop, you can also share your feedback through our online survey until 4pm on Thursday 31 March 2022.
Your feedback can help us to identify where we are now, where we would like to be in the future, and how we can get there together.
Read the Warren Shire 2035 media release here