Warren Shire Australia Day Awards 2023
28 November 2022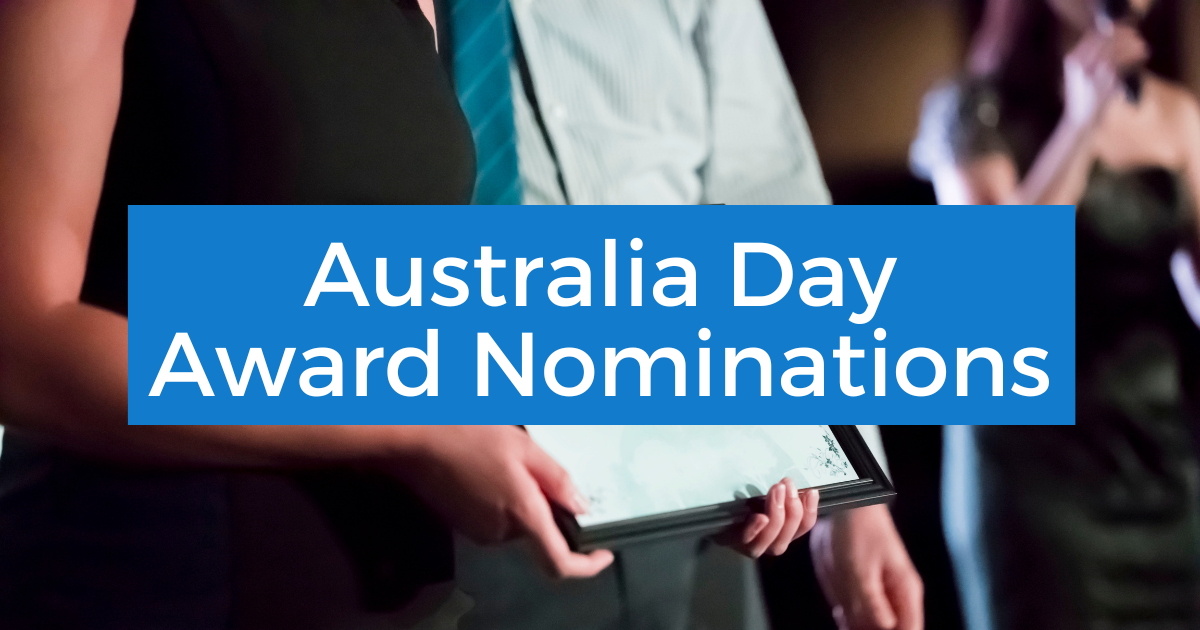 It's time again to submit your nominations for Warren Shire's 2023 Australia Day Awards to recognise the invaluable contributions made by individuals, organisations and businesses.
The awards will be presented at the official Australia Day ceremony on Thursday 26 January 2023, with further event details and an order of proceedings to come.
Warren Shire Council Mayor, Milton Quigley, says the annual Australia Day Awards are a great chance to recognise the unsung heroes in our community.
"This event is the perfect opportunity to come together early in the new year and celebrate the numerous achievements of our outstanding Shire citizens," says Cr. Quigley.
Nominations are open for a number of categories in the 2023 Australia Day Awards, including:
Citizen of the Year
Young Citizen of the Year
Community Services
Sportsperson of the Year
Young Sportsperson of the Year
Community Event
Young Achiever of the Year
Business House of the Year
Know a Warren Shire citizen or business worthy of recognition?
Nominate them now at warren.nsw.gov.au/discover-events-calendar/australia-day-awards or in person at the Warren Shire Council Administration Centre between 8.30am and 4.30pm.
Submissions close on Thursday 12 January 2023.
For further information or enquiries contact Warren Shire Council on 6847 6600.