Council Meeting Highlights - September 2022
26 September 2022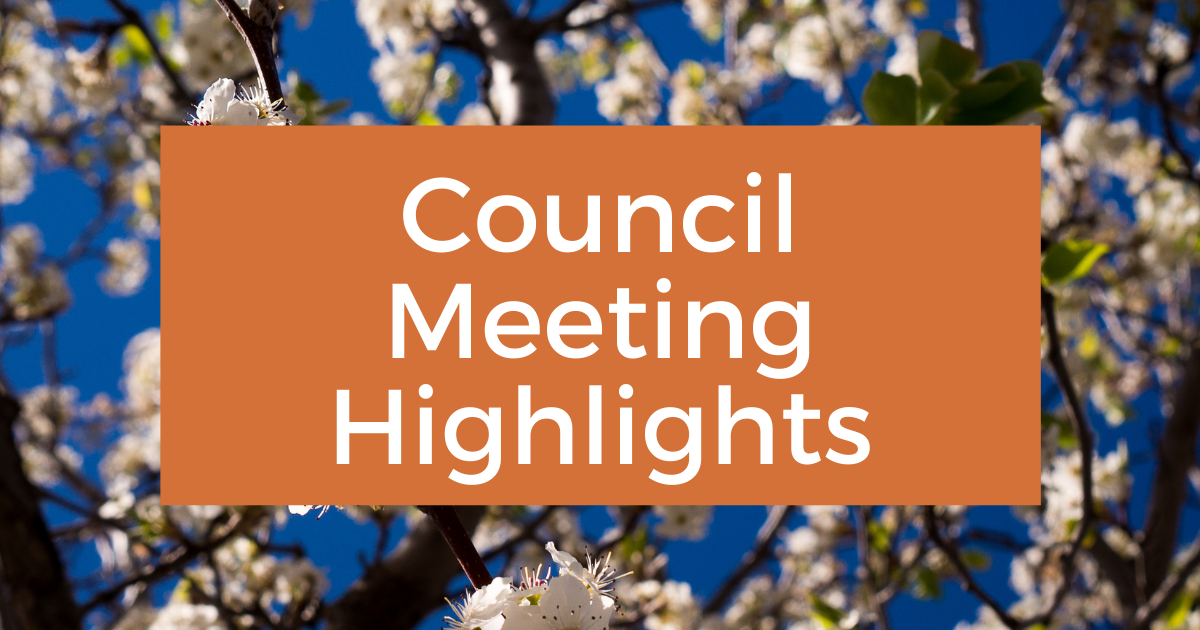 Warren Shire Highlights
September 2022
Warren Shire's Ordinary Council Meeting was held on Wednesday 21 September 2022, after Thursday 22 September was declared a National Day of Mourning and public holiday, in honour of Queen Elizabeth II. Highlights from this meeting included:
COMMITTEES NEWS:
The Sporting Facilities Committee will seek to source grant funding for several sporting facility additions including a scoreboard for the main oval at Victoria Park Precinct, two individual moveable scoreboards for the outdoor sealed Netball courts and Rugby Union and League second field at Victoria Park, and shade sails for the Warren War Memorial Swimming Pool. Local sporting clubs will be approached as funding partners, where possible.
The Airport Operations Committee reported on the progress of the Airport Terminal design and construction, which is being modified to be compliant with disability access for future use and is expected to be completed in March/April 2023.

Runway drainage is being costed for consideration by Council, with future improvement works for consideration including unsealed runway lighting, sealed runway lighting upgrade, an emergency generator, weather station, RNAV (flight path navigation technology) and additional drainage and pavement works.
At an estimated $40,000-$50,000, RNAV flight path navigation technology is the priority for any future grant applications.
GRANTS AWARDED:

$1M under the Local Government Recovery Grant Program (DMFA), with advice to be provided to Council shortly on the projects that can be funded.
Warren Shire Council March 2021 Flood and Storm Damage Claim including:
Approximately $462,000 including Council contribution for Emergency Works undertaken and paid for.
Package 1 for Essential Public Asset Reconstruction Works amounting to approximately $1.871M approved.
Package 2 for Essential Public Asset Reconstruction Works amounting to approximately $350,000 approved.
Warren Shire Council November 2021 Flood and Storm Damage Claim including:
Approximately $750,000 including Council contribution for Emergency Works undertaken and paid for.
Built Environment Collective (BEC) is still undertaking an assessment which has been severely affected by further flood and storm events but is expected to be somewhere between $1.2M–$1.4M.
Applications for further damage sustained in the June/July and August flooding events are still being assessed, with immediate reconstruction works approved in the amount of approximately $323,000 for Ellengerah Road.
Warren Shire Council has been advised by the Local Government Grants Commission that it will receive $3,576,912 for its 2022/2023 Financial Assistance Grant allocation. This represents a 9.49% increase on the 2021/2022 grant received. Council received an initial payment in April 2022, with four instalments remaining between now and the end of the financial year.
POLICIES ON PUBLIC EXHIBITION

Council's new Draft Code of Meeting Practice will be placed on public exhibition for a period of 28 days. Changes include an Acknowledgement of Country read by the Chair prior to each Council Meeting, the ability to conduct meetings by audio-visual link in circumstances like health crises, or natural disasters like floods. Council will also arrange a Welcome to Country by an invited Aboriginal Elder at the first Council Meeting of each new Council term.
For feedback and submissions visit Council's website.
CAPITAL WORKS IN PROGRESS
Major works are progressing on the Carter Oval Sporting Precinct, Warren Showground / Racecourse Upgrade and Warren Airport Upgrade, with all works scheduled for completion in late 2022 or early 2023.
ON THE ROADS
Ongoing extreme weather conditions have caused further damage to the Shire's roads, requiring additional repair works and delaying capital works in progress. Recent works include grading, signs and guideposts, slashing, patching and standard repair works.

In addition, upcoming maintenance and rehabilitation works include:
Old Warren Road, Sullivans Road, Colane Road, Marra Road, Bundemar Road, Boss Lane, Wonbobbie Lane and Cullemburrawang Road.
Read the full September Road Report on Council's website.
Please check Council's website and Facebook Page for a full list of road closures and the latest conditions updated daily.
ARTS AND CULTURE
Warren Shire Mural Series: The Public Art on Private Property mural series celebrating life in Warren Shire is now officially complete, spreading colour across Warren, Nevertire and Collie.
The next set of Public Art planned for Warren Shire will incorporate actual photographic images of both a historical and geographic nature. Council is inviting submissions for historic photographs of Warren Shire and the Macquarie River to feature in concept designs for mural collage wraps on the soon-to-be-constructed Warren CBD and Lion's Park amenities facilities.
Council is calling on anyone in possession of such images to submit them now for the chance to be included: media@warren.nsw.gov.au This next mural instalment is anticipated for completion in December 2022/January 2023. For full details visit Council's website.
UPCOMING EVENTS
1 October 2022: Warren War Memorial Swimming Pool Opens!
7 October 2022: Grow Warren Services Expo.
6 November 2022: Cotton Cup.
2 December 2022: Warren Street Christmas Party.
See a full list of upcoming events in Warren Shire: warren.nsw.gov.au/discover/events
COUNCIL CHRISTMAS CLOSURE
Warren Shire Council will close its Administration Building, Service NSW Agency, Library and Works Depot at the close of business on Friday 23 December 2022 and reopen on Tuesday 3 January 2023. Council will have staff on call during this shutdown period.
The Ewenmar Waste Depot will be open during this period as per its regular operating hours and closed only on Christmas Day and New Year's Day.
OTHER LATEST NEWS:

Changes to Shire Health Services
As previously advised, RaRMS Health will discontinue its Rural and Remote Medical
Services Program at the Warren Family Health Centre due to financial constraints.
Council has been actively investigating alternative providers to take over the provision of general practice health services in Warren Shire and at its September Council Meeting, authorised the Mayor, General Manager and Divisional Manager Finance and Administration, to continue these confidential negotiations.
In accordance with its commitment, RaRMS Health has agreed to extend the provision of its general practice health services in Warren Shire until the new service provider has commenced, with Council hoping to make an announcement with details of the new provider next month.

Road to Restoration
Council commenced the Road Maintenance Council Contract (RMCC) on 1 September to undertake routine maintenance and ordered works on the Oxley Highway within Warren Shire. After a kick-off meeting with Transport for NSW representatives on 31 August, staff and representatives are now inspecting the highway for required maintenance and improvement works and have commenced much needed maintenance work.
The Permanent and Temporary Resources for Council Works Program – Road Flood Damage Restoration Works and Projects includes all work within the usual annual program, with additional flood damage restoration works and grant-funded projects, including Warren Road, Old Warren Road, and Collie-Trangie Road rehabilitation. Council is in the process of identifying additional plant and workforce (permanent and temporary day labour) requirements for these works to be undertaken.
VIC Volunteers Wanted
Warren Shire Council is seeking volunteers to support the operation of its Visitor Information Centre at the Window on the Wetlands Precinct.
With flexible weekend and weekday schedules, as well as continual learning opportunities and training for professional development, this is an incredible opportunity to meet new people, develop new skills and gain valuable experience while making a difference in the local community. Find out more and register your interest on Council's website.